British Army Men's Cycling Team choose Cycling ID wristband
Nov 06 2016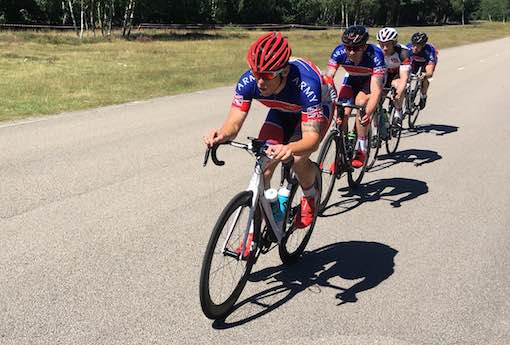 The British Army Mens Road Cycling Race Team have chosen OneLife iD to provide their squad of riders with in case of emergency ID bands and tags.
OneLife iD met the team this week at one of their pre-season sessions where they were getting to know each other during a team ride and finalising plans for the 2017 season.
OneLife iD's Craig Wilson took the opportunity to explain the range of cycling ID products available to the team. For 2017 the British Army Mens Road Cycling Race Team will be wearing the red Lumo iD, as used by OneLife iD Sports Ambassador Luke Rowe of Team Sky.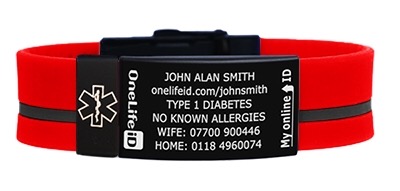 Craig explained that OneLife iD was focussed on making it easy for all cyclists to carry or wear a personal ID with emergency contacts and medical information. Craig outlined that, "An ID should provide key and timely information to emergency responders (Click for more information on suggested ID information). An effective form of cycling ID should answer three key questions – "Who are you?", "What's up?" and "What now?". "What's up?" could include any hidden medical condition or allergy and "What now?" should focus on any immediate treatment required or who to contact."
Team Performance Manager Allan Ridler explained that the aim of the race team was to "inspire Army personnel to take up cycling". The team's plans include training camps in early spring and a race campaign that takes in both Regional and National road races. Allan said, "I am delighted to team up with OneLife iD. Due to work and race commitments the riders are often out riding alone and on unfamiliar roads so it will be reassuring to team management, and the rider's friends and family, to know that they will be carrying or wearing their emergency contacts and information on their cycling ID wristband".