OneLife iD Travel ID and Luggage Tags
A flexible range of Travel and Holiday ID products for all the family whatever their holiday and travel plans. Select a OneLife iD personal ID wristband and luggage tag and carry contact or emergency information and contacts wherever you go. Each ID product also links to an online profile which can updated with your latest contact information or travel documentation whenever you travel. The innovative online profile also provides a great back up should you lose travel documents and it means that wherever you are you can go online to access your travel, contact or medical information.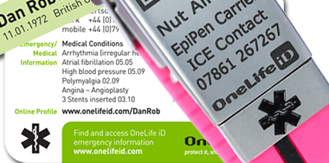 Range of travel and holiday IDs and tags
OneLife iD offer a range of personal ID products for all the family no matter what their travel plans are. Our personal ID products come in a variety of styles and colours and include ID wristbands, dog tags, ID cards plus luggage tags for bags, equipment and valuables. Our durable IDs can be re-used and the innovative personal online ID profile linked to each ID enables you to store and update additional travel details, contact information and documents for each trip.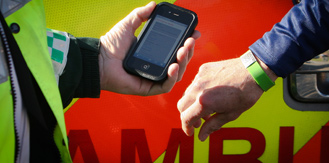 Setting up your online personal ID profile
Each OneLife iD travel ID or luggage tag includes a personal online ID profile with a series of web pages that can be used to store supplementary emergency, medical or contact details. With your online ID profile you can 'back-up' your important travel documents by adding travel details, itineraries, insurance and passport images plus when details change for your next trip you have the flexibility to update. All your key travel information in one place and with you (online) at all times.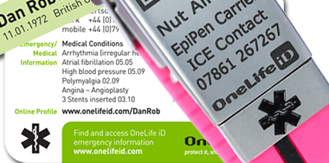 How our customers use OneLife travel ID and tags
People of all ages use OneLife iD personal ID bands and luggage tags. ID wristbands provide 'peace of mind' on beach holidays, activity breaks, keeping track of the kids or for those with hidden medical conditions try our ID cards. Protect your luggage, equipment or valuables with our personalised, bright, durable PVC MiniTag travel tags.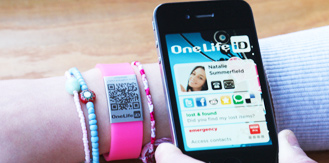 Family Holiday
Peace of mind and protection for your family and belongings on the journey and during your stay with personal ID wristbands and tags for kit and valuables. Ideal for all ages as each ID can carry emergency contact information or can highlight hidden medical conditions.
Sports and activity adventures
OneLife iD personal identification products are specifically designed to provide a complete solution for a sporting or activity holiday. Used and tested by Tour de France cyclists and top athletes, the OneLife iD wristbands, tags and cards offer walkers, cyclist, triathletes and runners with: Choice - a range of products suitable for all the family or activities Durability - IDs designed to withstand the rigors of sports, adventure and travel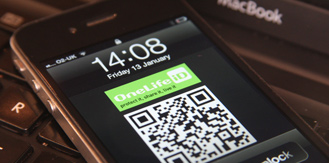 Student travel – gap year, inter rail or youth hostelling
If there's one thing we hear again and again it's parents or guardians seeking some 'peace of mind' when their young are travelling the world. The combination of colours and styles plus the innovative online profile that can include social media links to Facebook, Twitter our ID bands go on and stay on!