OneLife Sports ID bands are Cycling Weekly's Hot New Product
Oct 05 2012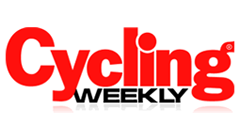 OneLife iD Sports ID wristbands were recently reviewed by "Cycling Weekly" magazine who rated us as 'Hottest New Product' in their tech section. Cycling Weekly said "Forget writing emergency contact details on a tiny bit of paper and folding it into a locket worn around your neck - here's the 21st century version. The ID band has all the key ICE (In case of Emergency) information laser engraved, plus a unique QR code that links to your personal Onelife iD webpage..".
Rather than take our word for it why not take a look at the article yourself...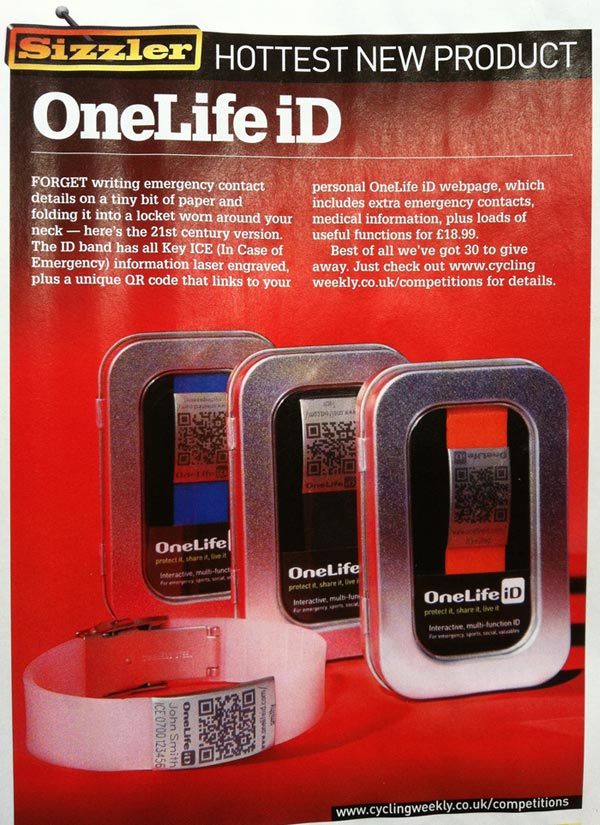 Since then we have extended our range and top professional cyclist Luke Rowe has tested them out on 3 Tour de France races. OneLife iD Co-Founder Craig Wilson said, "Luke is a great Brand Ambassador for our products. He travels tacross Europe racing from January through to October which really tests the durability and comfort of our cycling ID wristbands. His feedback has also been so important for our design team who are always looking to improve our products. With Luke, our OneLife iD woven nylon NATO iD Wristband, Freestyle iD Wristband and Stealth Squadra iD wristbands have all 'finished' the Tour de France, so we know that our all our cycling ID wristbands can withstand the demands of most types of activity".