Cycling ID - OneLife iD range of ID bands and tags for cyclists
Oct 17 2015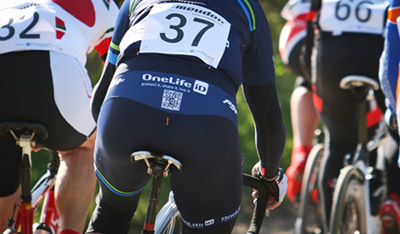 As cyclists we launched OneLife iD in 2012 because, with the growing popularity of cycling, we recognised that there was a need for cyclists to be able to carry or wear an ID that was convenient and comfortable.
Each of our cycling IDs also include the ICE information carrier alert sticker. With most cyclists wearing a helmet, we designed the small but bright ICE information carrier alert sticker which could be positioned prominently on helmet or bike and alerts emergency services to the fact that the cyclist is carrying or wearing an ID.
Following our initial Active ID band, we have added the all-silicon band Adventure ID and the Squdara ID, all in a range of colours so you can always match your band to your clothing or bike!
A key part of our product development has been testing and feedback. The cornerstone of our testing has been our partnership with Team Sky's Luke Rowe. He has used and worn in training and races our Squadra ID and Stealth Squadra ID in Team Sky colours and the Adventure ID in most of the classics, Pro Tour races across the globe and La Vuelta. This year we launched our new Freestyle ID which Luke tested at the Tour de France. Lightweight and comfortable it survived the 21 stages and 3,000km of the Tour's Belgian cobbles, the Pyrenees and Alps and after all that Luke's comment was, " I forgot I had it on".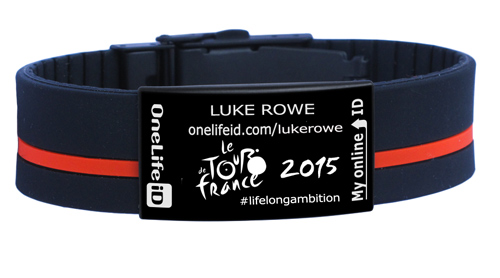 We have also had numerous reviews by cycling press and bloggers including magazines like Cycling Weekly, Cycling Active and online websites and bloggers including Race Pace, Total Womens Cycling, CycloSport, All About The Ride and Life on Two Wheels.
So whether its our Cycling ID band or the MiniTag ID in cycling club colours you can be assured we have a cycling ID that is comfortable, durable and will meet your needs whether it's striving to ride the Tour or just enjoying the open roads.