Fathers Day Gift Ideas from OneLife iD
May 20 2016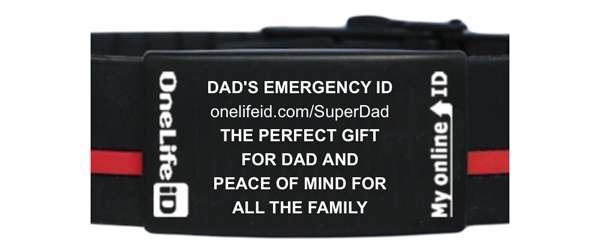 OneLife iD's latest newsletter includes some great gift ideas for Father's Day. With our ID wristbands featured previously in GQ magazine we think they provide a perfect gift for all those Dads who think they are James Bond plus they provide peace of mind for the rest of the family.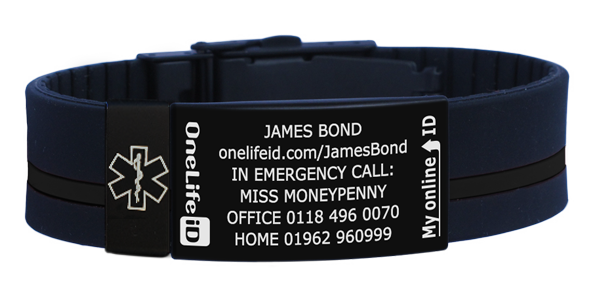 Stylish and durable they can be engraved with Dad's emergency contacts, information or personal message. Suitable for all types of activity from golf, outdoor sports, watersports, motorsports, the commute to work, walking the dog or a '007' mission, the IDs provide added peace of mind for those at home.
OneLife iD offer a range of ID products from Sports ID wristbands, Medical ID bracelets through to convenient key ring ID tags. With a range that includes over 20 colours there's sure to be one to match his kit, bike or clothing. Every OneLife Emergency iD also includes the free online and mobile ID profile so you can extra detail and documents and update whenever details change.
Our latest newsletter also includes our latest instructional video on the mobile phone emergency lock screen which comes free with every ID and is a great way to carry additional emergency contacts and information on the mobile phone lock screen.
Click here to find out more by watching our video.
Click here to read our latest newsletter.