Riding Club Equestrian ID provides ICE details for Horse & Rider
Mar 02 2016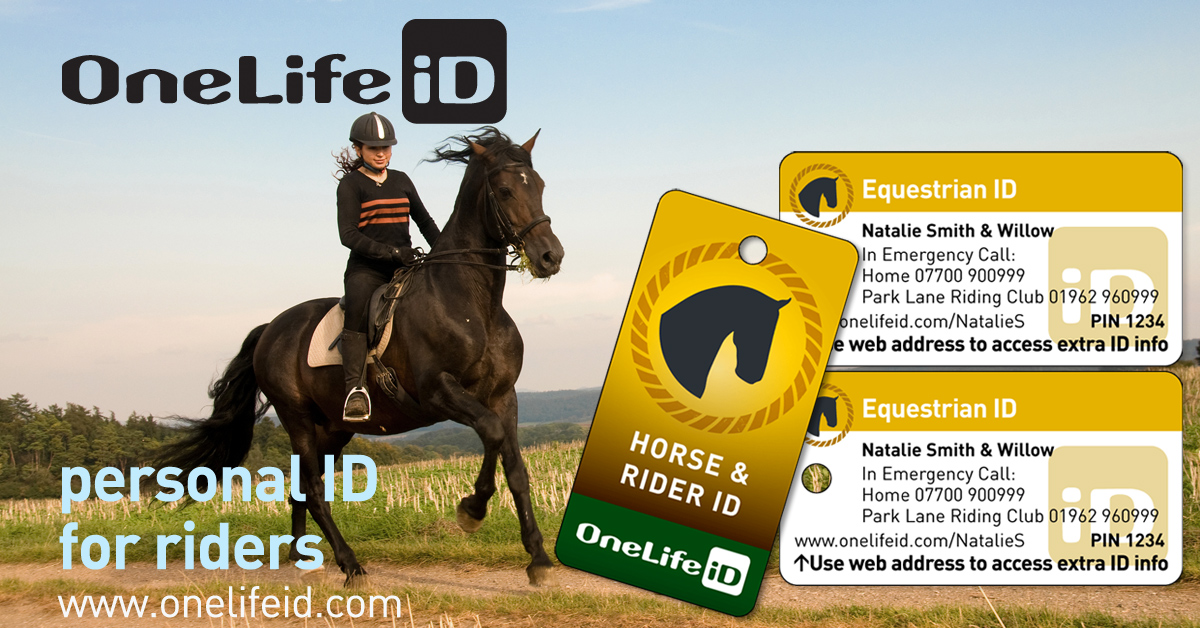 Our Equestrian ID range launched in late 2015 featured a combination of products suitable for all equestrian activities and both horse and rider. The ID wristband, Horse & Rider Tag and helmet sticker combination proved so popular that we were asked by a number of Riding Clubs and Equestrian Centers to produce a Club Member ID Tag. The Club Member ID Tags come in a set of 3 and are a convenient way for horse and rider to carry emergency contact information and demonstrate membership.
The equestrian ID range (To view the Equestrian Tag click here). Includes:
Rider – silicon ID wristbands in a range of styles and colours
Horse and Rider – our durable PVC MiniTag iD comes in a set of 3 which can be worn by the rider, attached to clothing or body protector, and attached to bridle or saddle.
Helmet Sticker – our bright helmet sticker shows people you are carrying an ICE (In Case of Emergency) Information
Chair at Bewdley Bridle Club Linda Anderson said "We have members of all ages and knowing that each member and horse has a useful form of emergency ID and contact information on them provides us with peace of mind".
OneLife iD is one of the UK's leading providers of Sports Medical ID wristbands and products. It's innovative approach combines carrying or wearing an ID with an interactive online ID profile.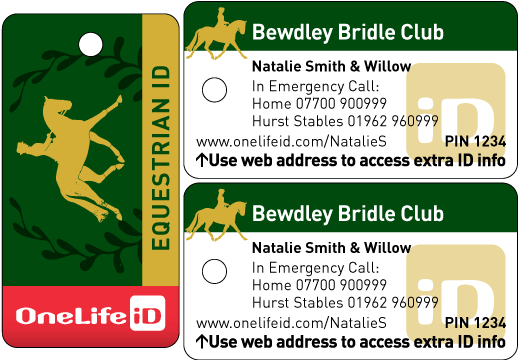 The OneLife ID combines:
ID products with printed or engraved emergency, medical or contact information
Updateable Online ID profile which can be used to supplement the information on your ID
Plus some great features including the ICE Information carrier alert sticker for your helmet and the innovative ICE lock screen that turns your mobile into an ID.
Linda Anderson of Bewdley Bridle Club added, "The Member Horse and Rider ID Tags are so convenient, once attached to tack, clothing or body protector we know that riders and horse are carrying emergency ID and contact information".
Browse our products to select an ID suitable for you or contact us at info@onelifeid.com to find out more about our Riding Club or Equestrian Centre Member ID Tags.