Customised Engraving for your In Case of Emergency (ICE) ID
Oct 05 2012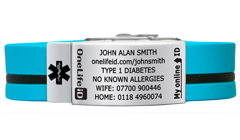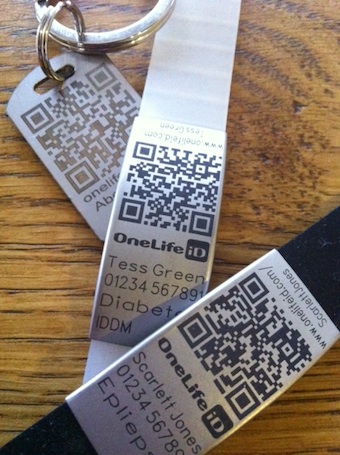 Based on user feedback we are now pleased to offer optional customised engraving of our iD tags to contain additional ICE (In Case of Emergency) and Medical information.
This information supplements the standard QR code and profile URL and can be used to display ICE telephone contact numbers or important medical information. So in addition to those key medical details that can be stored on your webpage profile we now offer the following options:
2 lines of ICE engraving - so here you could enter your name and the telephone number for your emergency contact.
4 lines of engraving provides the opportunity to add other key information. For example a medical condition or allergy that you would like an emergency responder to know about straight away.
So with the ICE engraving option you can be sure that a paramedic or emergency services can read your key details immediately with the option to access more detail contained in your online profile.
Click to find out more about our Medical ID range.