Team Sky's Luke Rowe starts 2017 Cycling season in Australia
Jan 13 2017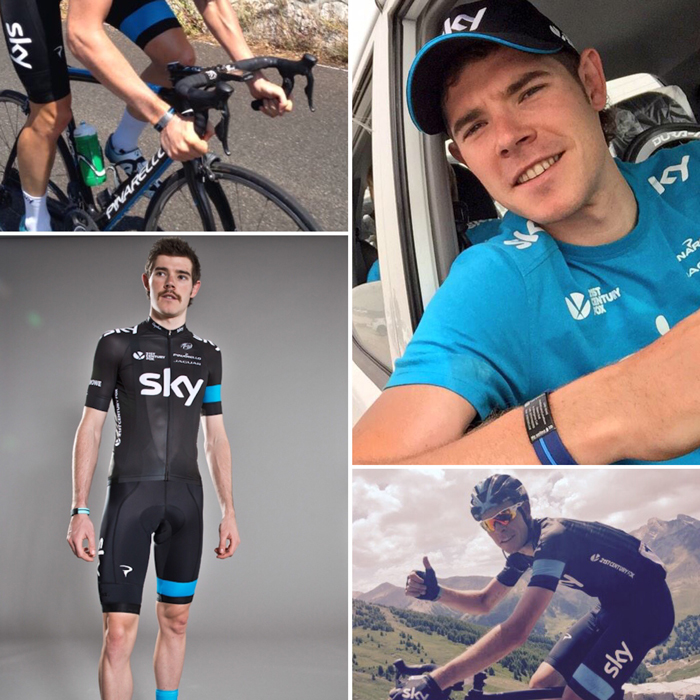 Team Sky's Luke Rowe starts his cycling season this weekend at the Tour Down Under in Australia. The event is the first race in the UCI's Pro Tour 2017 cycling calendar.
This will be Luke's 6th season in the colours of top British cycling squad Team Sky and his fourth year as OneLife iD Sports Ambassador.
OneLife iD Co-Founder Craig Wilson said, "Luke is the ideal Brand Ambassador for OneLife iD products. He travels the world racing from January through to October which really tests the durability and comfort of our sports ID wristbands. His feedback has also been really useful for our design team who are continually looking at ways to improve our products and range. With Luke, our OneLife iD woven nylon NATO iD Wristband, Freestyle iD Wristband and Stealth Squadra iD wristbands have all 'finished' the Tour de France, so we know that our all our sports IDs can withstand the demands of most athletes and families".
Luke will spend 6 weeks in Australia where he will be competing in the Tour Down Under 6 day stage race, the one day Cadel Evans Great Ocean road race and February's 5 stage Herald Sun Tour, where he will be joined by teammate 3 time Tour de France winner Chris Froome. The 6 weeks in Australia provide a perfect block of warm weather training and racing where he can prepare for his season target - the cobbled classics.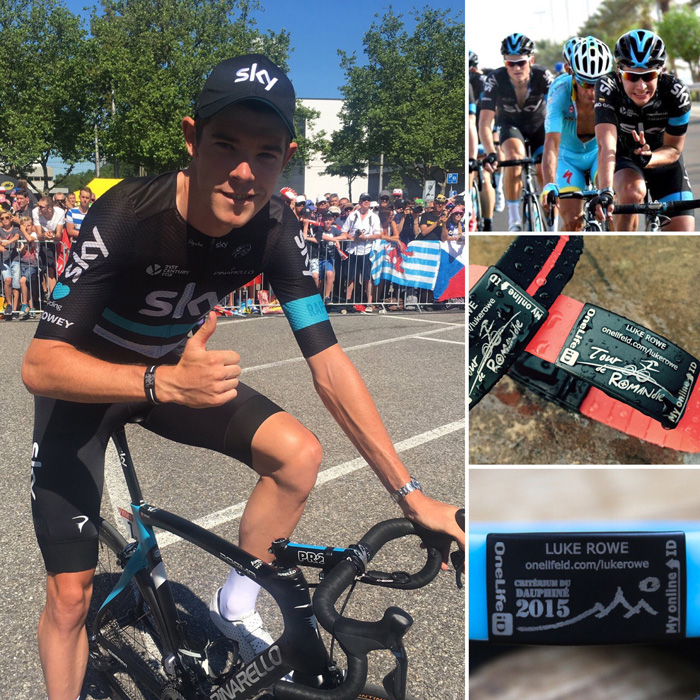 OneLife iD offer a full range of cycling specific ID products - perfect for racing, training or leisure and any discipline including road, off-road or commuting. These IDs include:
Our

MiniTag ID

, can be attached to bike, saddle pouch or clothing. Available in a choice of cycling designs incuding our cycling jersey range. The MiniTag ID is a set of 3 durable PVC key fob sized tags costing £5.99 and are a great way to carry emergency contacts. Once attached you won't forget them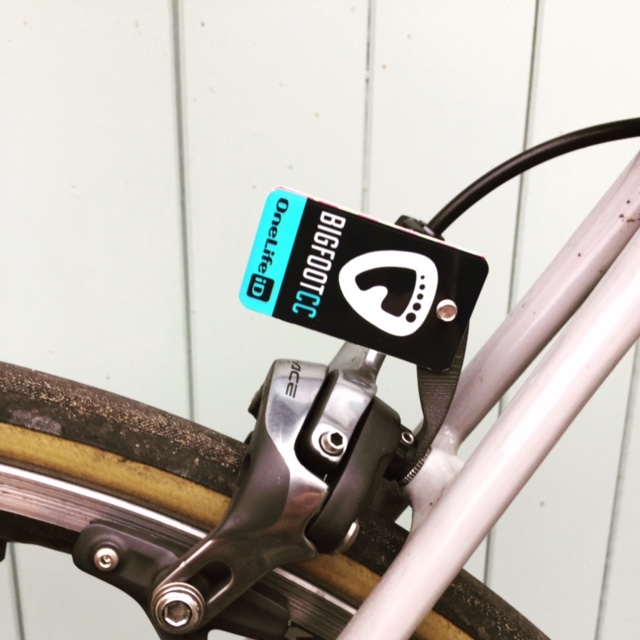 Our handy, waterproof

phone pouch

and attached ID MiniTag with all your emergency contacts and information helps keep your phone dry on every ride.
An alternative idea is to keep OneLife iD's New Emergency ID Card (

Click to view the Emergency ID Card

)

in your wallet or purse or tucked in your smart phone case. Waterproof and durable it is a great product if you need to record lots of emergency ID information.
OneLife iD provide emergency and medical ID bracelets and wristbands for sports, travel and life and are engraved with the user's key medical or contact information for use in case of emergencies (ICE). Click to view the range.
Want to know what details to put on your ID tag or ID wristband then Click to find out more.