Cycle Racing Masters Team ride with OneLife iD Sports ID
Oct 05 2012
At OneLife iD we like to get out and participate as much as we can. We also like to support others to do likewise and have given our backing to an amateur cycle racing team, who now proudly wear the OneLife iD logo on their kit (as well as wearing their sports and emergency ID bands too of course).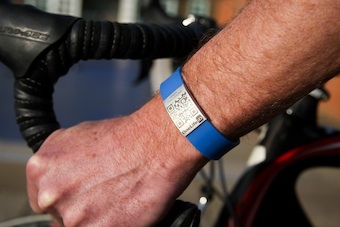 In 2012 the team had a very successful year winning a number of regional events and topping the rankings in the season long South East veteran cycle road race series. Our riders cycle throughout the year and race most weekends during the season.
Their commitment provides us with the perfect opportunity to ask the riders what emergency ID products would meet their needs - whether it is for the daily cycle commute to work, the workplace, a week long training camp in Spain or the weekend race.
By the time our products go on sale you can be guaranteed that each OneLife iD has been put through its paces and in all weathers.