Your Horse feature - Safer Hacking with OneLife iD Equestrian ID
Jun 06 2016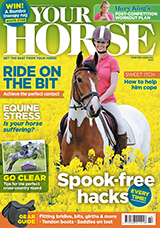 June's edition of 'Your Horse' magazine featured OneLife iD wristbands and Equestrian ID tags in their advice on 'spook free hacks'.
A popular monthly publication 'Your Horse' includes an 'Ask the Expert' section. One readers asked "What steps can I can take to make me feel safer (..whilst on a hack)?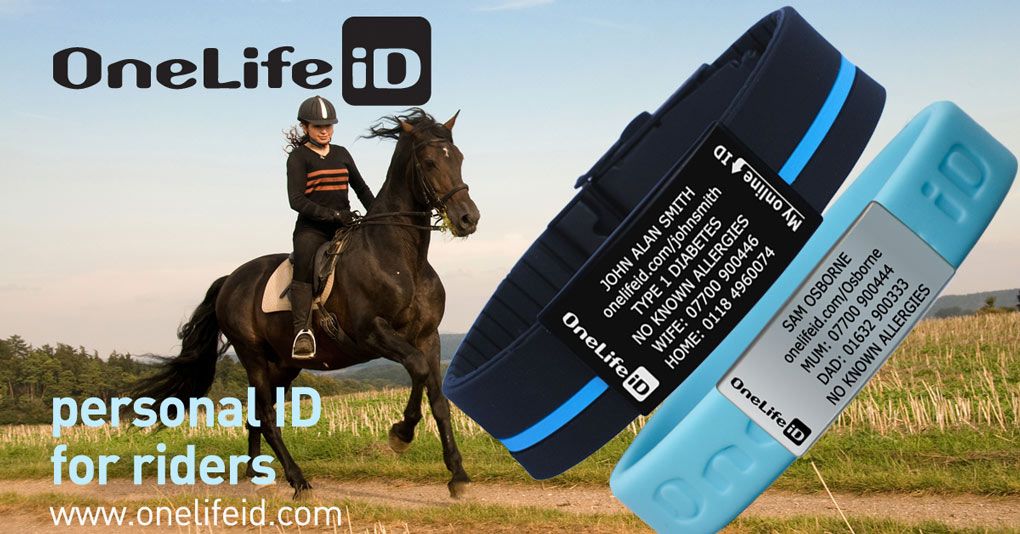 The 'Your Horse Expert' listed a number of options including "for extra security, attach dog tags or special ID tags with your phone number to your horse's saddle and bridle in case you both part company. Alternatively, invest in an ID wristband, from £14.99 which is engraved with emergency or medical details. These also carry a link to an online profile page where additional medical and contact information can be stored, ready to access in case of emergency."
The OneLife iD wristbands can hold emergency contacts and medical information. They provide peace of mind, ensure that rider and horse can be quickly re-united and ensure both horse and rider receive the immediate care they deserve. View the full range here.
The OneLife Equestrian Tags include 3 PVC Tags with 4 lines of emergency information and contacts and can be attached to horse (bridle and saddle) and rider (body protector). View the full range here.
All OneLife iD products include the Emergency information carrier alert sticker for Riding Hat and the online ID profile which can store extra information, be updated whenever details change and can be used to display emergency contacts on your mobile phone. Click here to find out more by watching our video.
For a 10% discount on OneLife iD Equestrian ID and Horse and Rider ID tags and wristbands see the June issue of 'Your Horse'. Order a copy of 'Your Horse' online http://bit.ly/1Pesuxl or purchase from Tesco, Morrisons or Sainsbury's and receive a free hoof pick - bit.ly/1TR6ccp