New security feature for your online ID profile
May 11 2018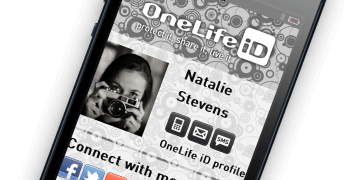 On the back of some recent customer feedback and as part of our our GDPR initiatives and we have added a new security feature that provides users with an email alert when their secure PIN is used to access the emergency and medical information on their online ID profile.
Your online ID profile eg www.onelifeid.com/danrob has 3 access levels:
user account access - full read and write access after log in with username and passowrd eg yourname@xmail.com and mynewpassword!

limited view access - a limited number of public pages (home page, about me and lost & found) are accessible using just the profile web address e.g. www.onelifeid.com/danrob

emergency access - access to confidential personal information eg emergency contacts, medical information and medical attachments that can only be accessed with a combination of the profile web address and the secure PINs (may be more than one) on their OneLife iD products.
For scenario 3 and with immediate effect, each time a PIN is used to access a users personal information within minutes the user will receive an email from OneLife iD providing the name of the profile and the approximate location of the access. with regards to the location this can vary as many Internet Service Providers may use a range of IP addresses so although you may be accessing from home the IP address may differ from your actual location and can change.
If you feel you PIN has been compromised do not hesitate to contact info@onelifeid.com and the Tech Team can de-activate that PIN. In this sceanrio you are then advised to re-order a replacement ID product which will be issued with a new PIN.
The contect of the email is as follows:
________________________________________________________
Security Alert for your OneLife iD profile

Your profile www.onelifeid.com/danrob was just accessed using your secure pin. The approximate location of this access is reported as: Milan, Italy.

If this was an unauthorised access and you are concerned that your secure PIN has been compromised please contact info@onelifeid.com and we can de-activate the PIN.
________________________________________________________
All OneLife medical iD products include details of your online medical record where you can store additional medical information - Click here to find out more. The online record can hold medical documents, instructions and can be updated whenever your details or medication changes.
If you require any further information please do not hesitate to contact the team info@onelifeid.com