OneLife iD team up with British Army Road Cycling Race Team
Jun 11 2018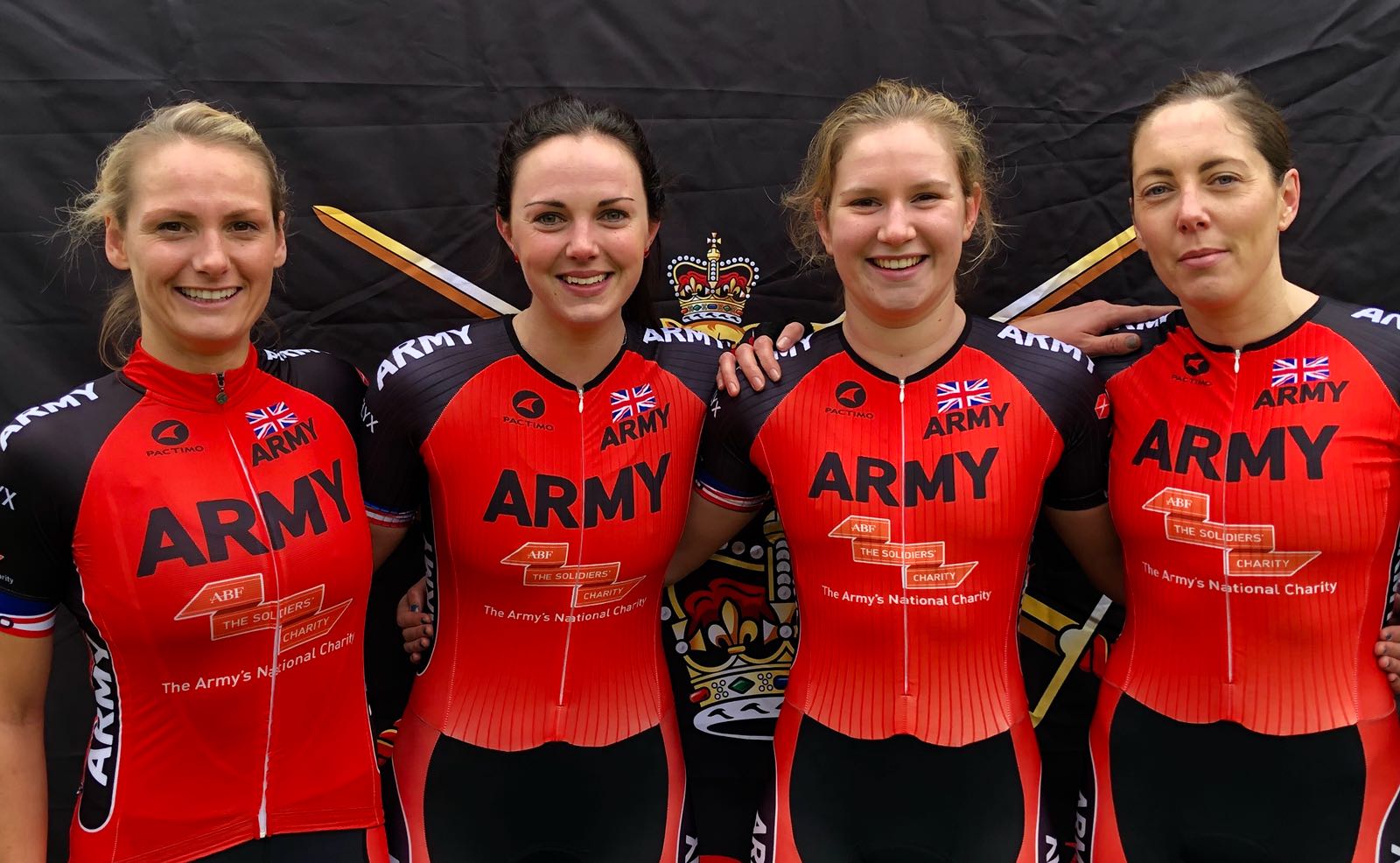 OneLife iD have been selected by British Army Men and Women's Road Cycling Race Team to provide their 2018 team with cycling ID wristbands, bracelets and the new slimline ID Dog Tag.
Following on from an initial partnership established in 2017, the British Army Men and Women's Road Cycling Race Team selected OneLife iD to provide their team with in case of emergency (ICE) ID bands and tags.
Team Managers Allan Ridler and Tony Ireland chose the Stealth Squadra iD in black and red team colours for the 2018 season. Allan explained that the ID wristbandis are the ideal emergency ID for the team. It has capacity to be engraved with personalised emergency information and is both comfortable and durable having been road tested by Luke Rowe of Team Sky, OneLife iD's Sports Ambassador.
Craig Wilson, OneLife iD co-founder explained that OneLife iD was focussed on making it easy for all cyclists to carry or wear a personal ID with emergency contacts, allergies and medical information. Craig outlined that, "We had great feedback from the team in 2017. When Allan asked us to engage with the Women's Team we felt it was a great opportunity to support the team and get some feedback on some of our new products including the Slimline dog tag ID. Click here to view the NEW slimline ID Dog Tag
Men's Team Manager Allan Ridler explained that the aim of the race team is to "inspire all Army personnel to take up cycling". The team has already met with successthis season with Mark Robertson winning the 2018 Scottish National Circuit Race Championships.
Allan stated, "We have a great relationship with OneLife iD. Due to work and training commitments team members often cycle alone and often on unfamiliar roads. So, it is reassuring to the rider's friends and family to know that they will be carrying or wearing their emergency contacts and medical information on their cycling ID wristband or necklace. The products are seriously good quality and stand-up to the arduous training and racing conditions associated with the sport. Personally, I also wear the NATO Strap ID daily in work - another great product for day to day use".
Click here to view the Stealth Squadra ID wristband or here to view the woven nylon NATO strap version