Emergency Cycling ID with ID tag and re-cycled tyre strap
Jan 08 2019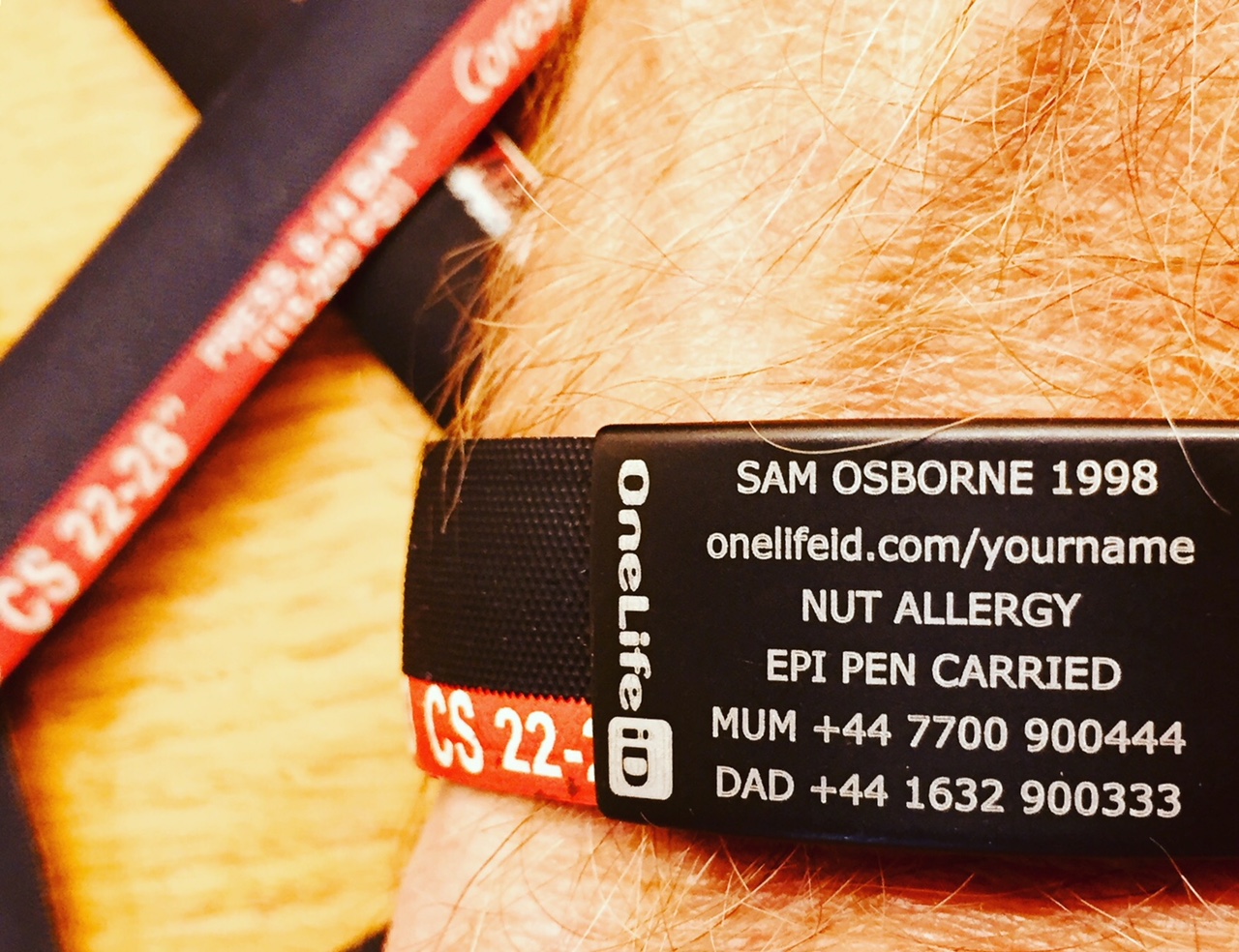 As keen cyclists we are always looking for ideas on how to encourage road cyclists, triathletes and mountain bikers to wear or carry a form of personal identification just in case the unexpected happens. Our new re-cycled cycling tyre sports ID band is our latest in case of emergency (ICE) ID product for cyclists.
Whilst we offer a range of ID cards, emergency key ring tags our most popular products for cyclists are the emergency ID wristbands.
Our ID wristbands offer a range of products from the silicon strap and clasp used on the Squadra and Lumo range, through to the woven nylon NATO straps and the top of the range leather straps. Each of the ID wristbands includes a steel ID tag, with stainless or black anodised finish, and these can be engraved with the user's choice of in case of emergency ID information including:
Who you are – name, date of birth or NHS or EHIC number

What's up – details of medical conditions, allergies, medication or previous medical history

What next – any emergency contacts, immediate treatment, medication or instructions.
If you need more information on what to put on your ID click here to read what Senior Paramedic Steve Shackleton has to say with his article - Top Tips on what to include on your emergency ID
Our new emergency ID wristband uses re-cycled cycling tyres. The current batch is made form Vittoria Corsa 25mm-28mm tubulars. The Vittoria Corsa tubular is a popular choice for top professional cycling teams and this latest batch was used by a top UCI World Tour cycling team so each strap is unique with its own story to tell. The ID wriststrap makes a unique and ideal emergency ID wristband for the cycling enthusiast. The band is finished with the emergency ID black anodized steel tag. The strap can be cut to size and the fold over watch style clasp enables the strap to fit over the hand. The re-cycled tyre strap is durable, waterproof and comfortable and with the adjustable strap when cut to size you hardly notice that you have it on.
Cycling is a great way to enjoy the outdoors, stay healthy and test yourself but sometimes the unexpected can happen so we think carrying a form of personal identification with emergency contacts or information on just makes sense. It provides those at home with peace of mind, helps those with you know what help you require and lets them contact those at home. Importantly it saves emergency services and paramedics valuable time and helps them provide the prompt support you need. We remember being out on a cold February cycle ride when a friend fell and lost consciousness. Whilst we knew his phone number, tracking down his home number to contact his partner proved problematic. So whilst our friend was safely on his way to hospital the rest of the group spent a cold hour by the side of the road trying to contact his partner. Fortunately all ended well but if he had been carrying an emergency ID it would have been so much simpler. Read our article 'Who do you wear your ID for'
Our cycling ID has been worn by top professional cyclists, top British track and road squad cyclists and road tested by our Sports Ambassador, Team Sky's Luke Rowe, in all 4 Tour de Frances that he has completed.
All OneLife medical iD products include details of your online emergency record where you can store additional emergency contacts and information. The online emergency record has a number of benefits:
Updateable – whenever your emergency or medical details change you can update your online profile

Extra Information – there is limited space available on most emergency ID products or Medical ID bracelets

Attachments – our users use the online profile to load multi page documents and images including; instructions from specialist medical staff, crisis or treatment plans, travel insurance, passport or NHS and EHIC information
Click to find out more about how the online emergency profile works.