Leather straps for our emergency ID bands
Sep 06 2017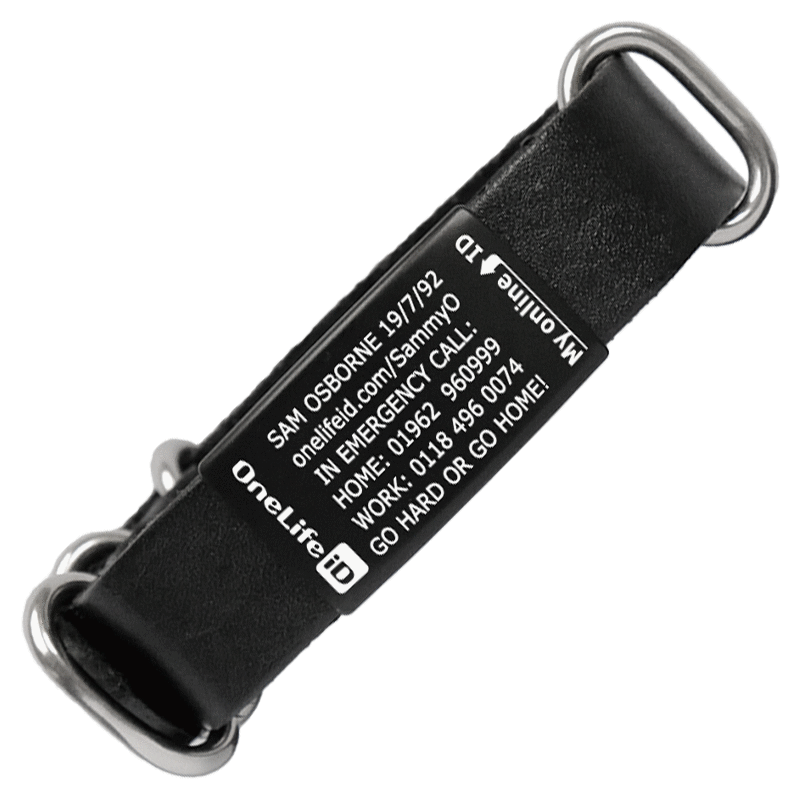 Some of our customers have been asking for watch style leather straps and we identified these smart leather straps, based on the military NATO G10 watch strap, as a way to give you what you wanted. The durable one-piece military designed strap securely holds the black anodised steel ID tag in place on your wrist. The band is finished with a silver-tone buckle and two rings to secure the strap end.
These new emergency ID wristbands feature the stylish leather strap with watch style buckle (Click to find out more).
The NATO style leather watch strap features a black anodised steel ID tag engraved with your choice of emergency contacts and medical information such as:
Who you are – name, date of birth or NHS number

What's up – details of medical conditions, allergies or medication.

What next – medical instructions or immediate actions or who to contact.
If you want more information on what information paramedics find useful in an emergency then read our quick guide (Click to find out more).
The emergency ID is ideal for everyday life or active people such as cyclists, walkers, runners and traithletes seeking to ensure that should things not go to plan then emergency services can immediately access their emergency contacts or medical information. Our IDs ensure prompt and effective treatment and provide peace of mind for those at home