Emergency ID wrist straps made from re-cycled bike tyres
Aug 31 2018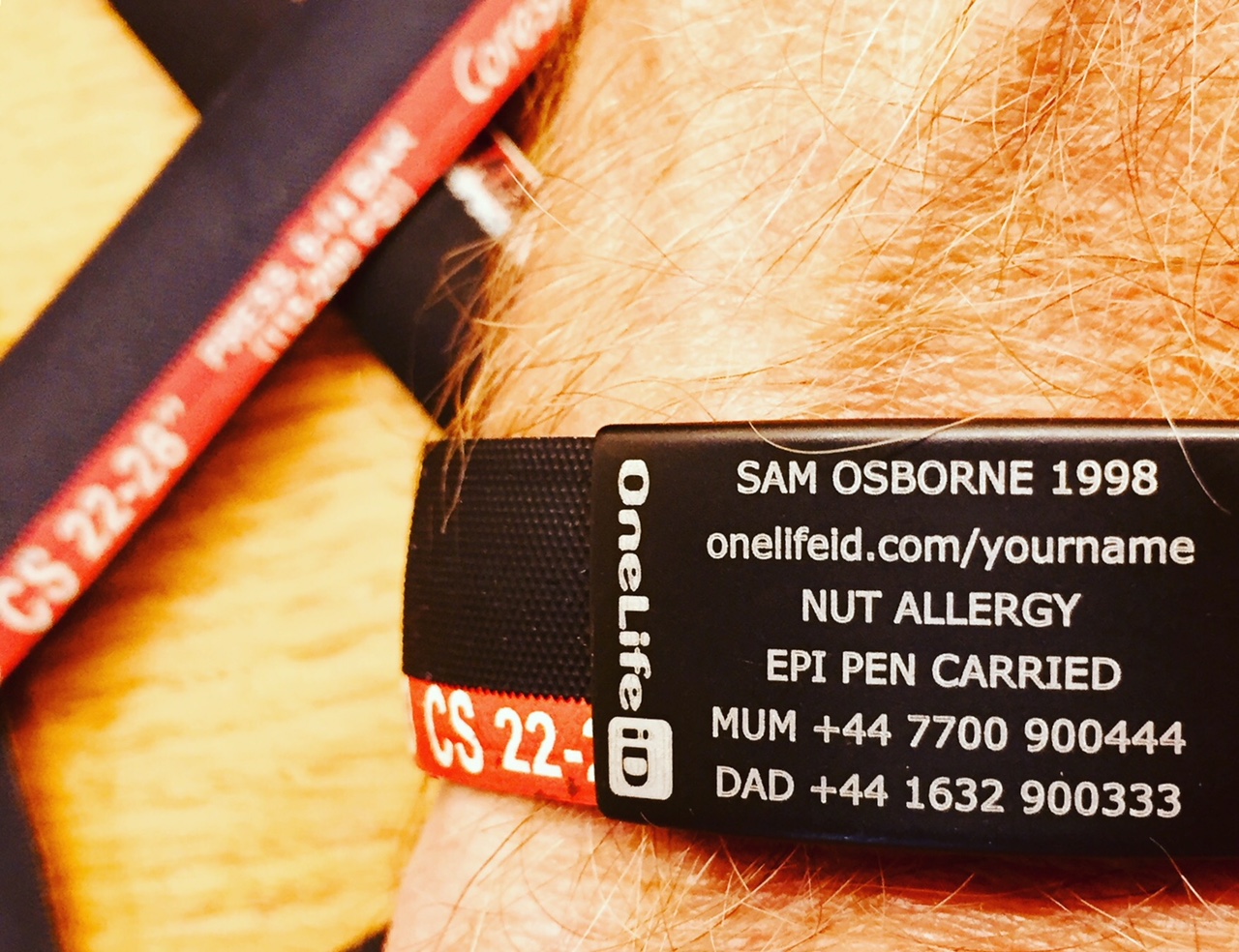 Our latest ID wrist band strap is unique and a great way to show your enjoyment of cycling and is made from re-cycled bike tyres.
We were looking to do something different for our cycling customers so we teamed up with velo-re to offer a cool spare band & clasp made from recycled bike tyres. This is a great cycling ID accessory for the cycling enthusiast. The repalcement strap product will enable existing customers to replace their Squadra or Stealth Squadra iD, Lumo iD emergency ID band or Medi medical alert ID wristband and clasp with a distinctive and unique re-cycled tyre wrist strap and clasp. Click here to view the new re-cycled tyre strap.
The plain black strap is made from the central tread of used tubular cycle racing tyres often used by professional cycling teams. The strap can be finished with OneLife's black or stainless fold over watch style clasp. Made from rubber tyre compound the strap is comfortable and durable.
Details are as follows:
Recycled cycle tyre 19mm band and clasp

Size - The strap can be cut down to your size and the watch style clasp when opened enables the strap to fit over the hand

Recycled tyre straps feature marks and blemish from use
Click here to view our cycling ID products and stories.
In the next few weeks we will be launching a new emergency ID wristband featuring the recycled tyre strap.
velo-re make unique handmade belts and accessories from recycled bicycle tyres, inner tubes, windsurf sails and other materials they find and make into something useful. Check out their great range of belts, wallets and accessories at http://www.velo-re.com