OneLife Emergency and Medical ID bands feature in Gap Year Guide
Dec 02 2016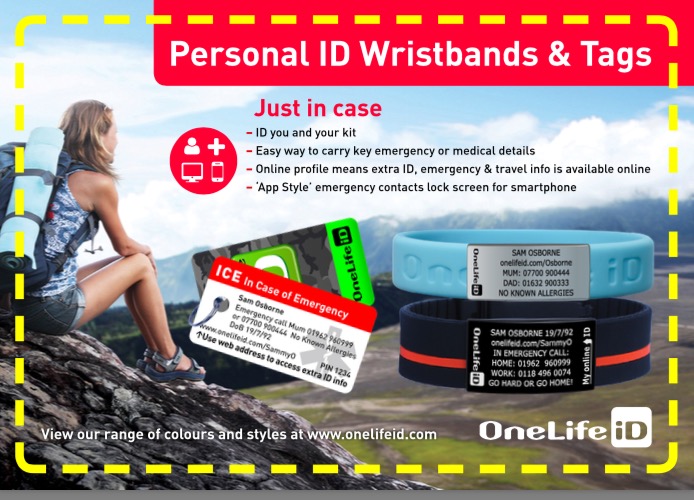 The 2017 Gap Year Travel Guide offers advice to travellers on where to go, what to do and what they need to take. Carrying a form of personal ID for the traveller or their kit just makes sense. With OneLife iD emergency and medical ID wristbands and travel ID MiniTags those on a Gap Year can:
ID themselves and their kit - our emergency ID wristbands are a convenient way to carry any emergency contacts or medical information. Our handy MiniTag ID is a great way of labelling kit and valuables plus our innovative Smart Phone screen means travellers can add contact details or emergency info to their mobile phone lock screen
Ensure medical information or instructions are quickly available to emergency services
Provide 'Peace of Mind' for friends and family
Securely store important personal documents and travel information - every OneLife iD includes a personal online ID profile. The online profile can store extra information including emergency or medical information or important documents such as Passport, insurance, travel itinerary and can provide an emergency back-up if documents get stolen or lost.
So which products would work best for the Gap Year traveller?
All OneLife iD's include the innovative online ID profile - Click to find out more - plus the innovative mobile phone lock screen Click to find out more.
If you want to know what to put on your ID tag or ID wristband then Click to find out more.