Keeping in touch with OneLife iD
May 24 2018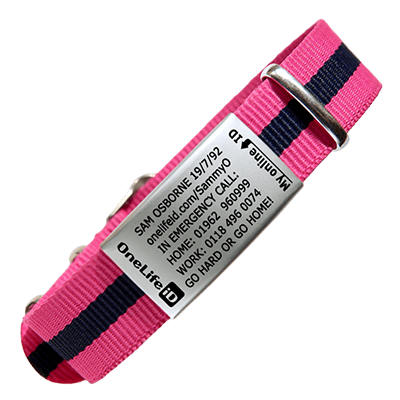 New data privacy laws (known as GDPR) come into effect on 25 May so if you want to hear about our emergency and medical ID offers and news then subscribe to our newsletter now.
No doubt you will have been receiving a lot of emails from companies regarding the new data privacy law which comes into effect this month - known as GDPR. A lot of emails, either asking you to confirm your opt-in, or to read lengthy updated privacy statements. Which most people won't. Our approach is simple. If you want to continue receiving our emails with emergency and medical ID product information, offers and news then click here and we'll continue to stay in touch - normally once every 2 or 3 months - don't worry we won't bombard you with weekly mailshots.
If you ever want to stop receiving our emails then that's easy. Simply reply to any email we send you or use the link in the footer.
Oh and we don't share any of our email data with third parties, ever.
We feel we have always complied with the spirit of GDPR anyway, and will continue to do so. We have made changes where required, including to our privacy policy but don't feel you have to read that now but it is always available in the footer of the OneLife iD home page.
To subscribe to our e-mail list Click here